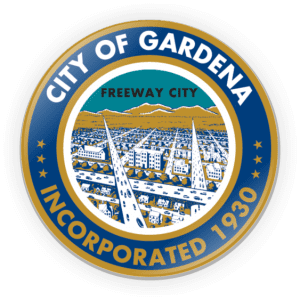 The Developmentally Disabled Program provides a variety of activities including Special Olympics, monthly dances, swimming, softball tournaments, candlelight dinners, volleyball tournaments, Disneyland Happy Hearts, Christmas Ball and excursions.
For more information, please call (310) 217-9537.
Special Olympics
The City of Gardena holds weekly practices at the Rush Memorial Gymnasium from 6:30 – 8 p.m. every Tuesday evening. Special Olympics is a year-round sports training and competition program for those with developmental disabilities, aged 9 years and older. Practice varies by season and includes basketball, volleyball, softball and more. Each athlete must have a current Special Olympic medical on file with the department to be eligible to play. Pick one up at practice. Special Olympics Tuesday 6:30-8 p.m. Rush Gym.
Dances
Join us for fun and excitement every second Friday of the month! Refreshments, birthday celebrations, door prizes and DJ music are all included. Dances are co-sponsored by the International Order of Caribou, Gardena. All ages are welcome. Dances are held every 2nd Friday of the month. 7-9 p.m at the Nakaoka Community Center. Cost is $2 per person,.
Swimming
Cool off while swimming with others with developmental disabilities. The pool is guarded by life guards. Primm Memorial Pool is located at 1650 West 160th Street, Gardena and can be reached by calling (310) 217-9559. Hours are: 7:15 – 8:15 p.m. Cost is $0.50 each night
Volunteers Needed
The Gardena Special Olympic program is in need of Volunteer Coaches. We can use help during practices and tournaments! No experience in coaching necessary! Those with special needs, need you! For more information, please call (310) 217-9537.
For More Information
Please call the Recreation & Human Services at (310) 217-9537